WARNING: Do not attempt to replicate the ride contained herein.
These rides are done under the supervison of trained professionals.
You could die.
ok, got that outta the way.
108 when we started climbing south mtn.
two singlespeeds. one geared.
all pain all the time.
97 when we finished our ride.
just after sunset.
recovering from sickness
and the heat made for a slow aSS climb.
i love ice in the camelback.
seriously.
widowmaker created some special moments
dude, that's just gross.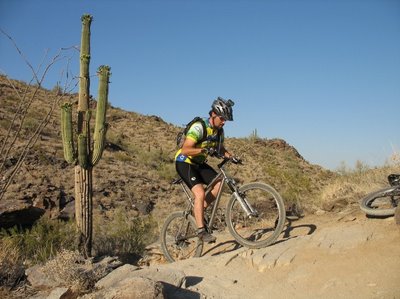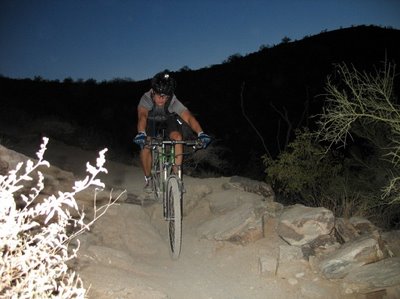 I tweaked this one a bit